Could a new theory of the Universe be Stephen Hawking's biggest legacy? How has popular music addressed political conflict? Are the big tech firms the new colonialists? And is the education system making the crisis in mental health in young women and girls worse?
These are a few of the questions set to be addressed during one of the largest festivals of its kind in the country, the annual Cambridge Festival, which launches its 2023 programme on Monday 13 February. Bookings open on the same day.
Coordinated by the University of Cambridge, the Festival, which runs from 17 March until 2 April, packs a hefty cultural punch with over 360 in person and online, mostly free events. Subjects range from politics and technology to health and climate change. There are five core themes: Power, Society, Health, Environment and Discovery.
Some of the highlights this year include talks about several new books. An event tipped to be hugely popular is the talk about one of the most widely anticipated new books of the year, ON THE ORIGIN OF TIME: STEPHEN HAWKING'S FINAL THEORY (31 March). Due to be published by Penguin in April, the book is a striking new vision of the Universe by Stephen Hawking and his close collaborator cosmologist Professor Thomas Hertog. During his talk, Professor Hertog discusses his book and the theory.
He commented: "Holed up in the theoretical physics department at Cambridge, Stephen Hawking and I worked shoulder to shoulder for 20 years, developing a new theory of the cosmos that could account for the emergence of life. Peering into the extreme quantum physics of cosmic holograms and venturing far back in time to our deepest roots, we were startled to find a deeper level of evolution in which the physical laws themselves transform until particles, forces, and even time itself fades away. Once upon a time, perhaps, there was no time?"
A further event, focussing on another new book due out later this year, explores how popular music has addressed political conflict. In COMBAT ROCK: POPULAR MUSIC AND THE NORTHERN IRELAND CONFLICT (22 March), Dr Sean Campbell (Anglia Ruskin University) examines how popular musicians engaged with the Northern Ireland conflict in the period between the IRA hunger strikes (1980–81) and the British government's 'broadcasting ban' (1988).
Another current conflict, the war in Ukraine and climate disasters have focused people's minds on issues of food security. In HOW CAN WE IMPROVE OUR FOOD SECURITY? (27 March), experts address the practical and political problems around food security and look to what history can teach us. With Professor Tim Lang, a former consultant to the WHO and the UN, and a special advisor to four House of Commons Select Committee inquiries; Anoop Tripathi, a PhD student whose current research seeks to find a way to increase rice yields; David Christian Rose, Professor of Sustainable Agricultural Systems; and Dr Emelyn Rude, founding editor of Eaten: the Food History Magazine. The event chair is Dr Nazia Mintz Habib, Research Centre Director for the Centre for Resilience and Sustainable Development.
Staying with the topic of food, in GROWING UP IN A CHANGING ENVIRONMENT: WHAT REALLY INFLUENCES WHAT YOUNG PEOPLE EAT? (29 March), Dr Eleanor Winpenny, Dr Tiago Canelas and Mr Struan Tait from the MRC Epidemiology Unit in Cambridge present evidence from recent research in the UK and abroad, investigating how people's diet changes as they go through adolescence and early adulthood, and the different lifestyle changes that appear to drive changes in diet. They discuss their most recent research, international new research (soon to be published), and the launch of a new pilot study.
Young people come into focus again as part of the next event, CLIMATE CHANGE: FROM DESPAIR TO ACTION (30 March). We know that climate change is speeding up and that it is a threat to the future of the planet, but can our political structures adapt to the pace of change? How can we better confront climate misinformation around the world? What role can technology play? And how can we educate young people for the challenges to come? With Professor Laura Diaz Anadon, a Lead Author of the IPCC Working Group III on Mitigating Climate Change; Professor Peter Sutoris, an environmental anthropologist; Samira Patel, a PhD student in Polar Studies at the University of Cambridge; and Dr Ramit Debnath, the inaugural Cambridge Zero Fellow. The event chair is Professor Emily Shuckburgh, Director of Cambridge Zero.
Moving onto one of the big issues of the day; big tech. Are the big tech firms, whose income is higher than many countries' GDP, now acting like the colonialists of the past as they assert their power both in space and on Earth? Are governments able to restrain them? These questions and more are debated in BIG TECH: THE NEW COLONIALISTS? (29th March). With Dr Sebastián Lehuedé from Harvard University and University of Cambridge, and Professor Jaideep Prabhu, Alina Utrata, a PhD Candidate in Politics and International Studies, and tech law academic Dr Jennifer Cobbe from the University of Cambridge.
In a related event, ARTIFICIAL INTELLIGENCE: CAN SYSTEMS LIKE CHATGPT AUTOMATE EMPATHY? (31 March), Dr Marcus Tomalin (University of Cambridge), considers some of the social and ethical implications of creating automated systems that imitate human-like empathetic responses convincingly despite having no actual capacity for empathy. As part of his talk, Dr Tomalin explains how these systems, such as Chat-GPT, Siri and Alexa, work and how they are designed to seem empathetic.
The media comes under scrutiny in this next event. In IS POPULISM DESTROYING THE MEDIA? (20 March, online), Emily Maitlis, former BBC Newsnight anchor, and Ayala Panievsky, a PhD Gates-Cambridge scholar whose research focuses on the future of journalism, explore the impact of populism on the media. Is it affecting how and what journalists write? How can we ensure reporters don't self-censor in an age where accurate information is vital? The event chair is Dorothy Byrne, former Head of News and Current Affairs at Channel 4.
Assisted dying is one of the many controversial topics explored during the Festival. In THE BARON DE LANCEY LECTURE 2023 – ASSISTED DYING: SLIPPERY SLOPES AND UNINTENDED CONSEQUENCES (16 March), Professor Emily Jackson (London School of Economics) discusses the practical pitfalls in trying to legislate to legalise assisted dying. Not only are supporters and opponents of legalisation often talking past each other, but also as one problem is solved, another may be created.
Another controversial topic examined is whether the education system makes the crisis in mental health in young women and girls worse. Unprecedented levels of anxiety, depression and eating disorders in young women and girls have prompted government demands for universities and schools to offer greater support. But a major event, THE CRISIS IN MENTAL HEALTH IN YOUNG WOMEN AND GIRLS: DOES OUR EDUCATION SYSTEM MAKE IT WORSE? WHAT SHOULD WE DO? hosted by Murray Edwards Policy Centre for the Wellbeing of Young Women and Girls, asks if the demands of our educational system are in fact key drivers of distress.
Two of the country's leading thinkers in this area Professor of Psychology and Cognitive Neuroscience Sarah-Jayne Blakemore and Professor of Child and Adolescent Psychiatry Tamsin Ford examine some potential solutions. The event is chaired by Murray Edwards College President Dorothy Byrne, who was Head of News and Current Affairs at Channel 4.
Finally, on a lighter note, Festival favourite Jack Ashby, Assistant Director of the Museum of Zoology in Cambridge, presents two lively talks about the weird and wonderful animals of Australia. During DON'T CALL ME WEIRD: AUSTRALIA'S AMAZING MAMMALS (26 March), he explains why he thinks Australia's mammals are the best in the world. From the platypus, the only mammals that can produce venom, detect electricity and lay eggs, to wombats who poop cubes, defend themselves with reinforced rears, and whose teeth never stop growing. In PLATYPUS MATTERS: THE EXTRAORDINARY STORY OF AUSTRALIAN MAMMALS (29 March), Jack returns to explore how the world sees Australian mammals and what this means for their conservation.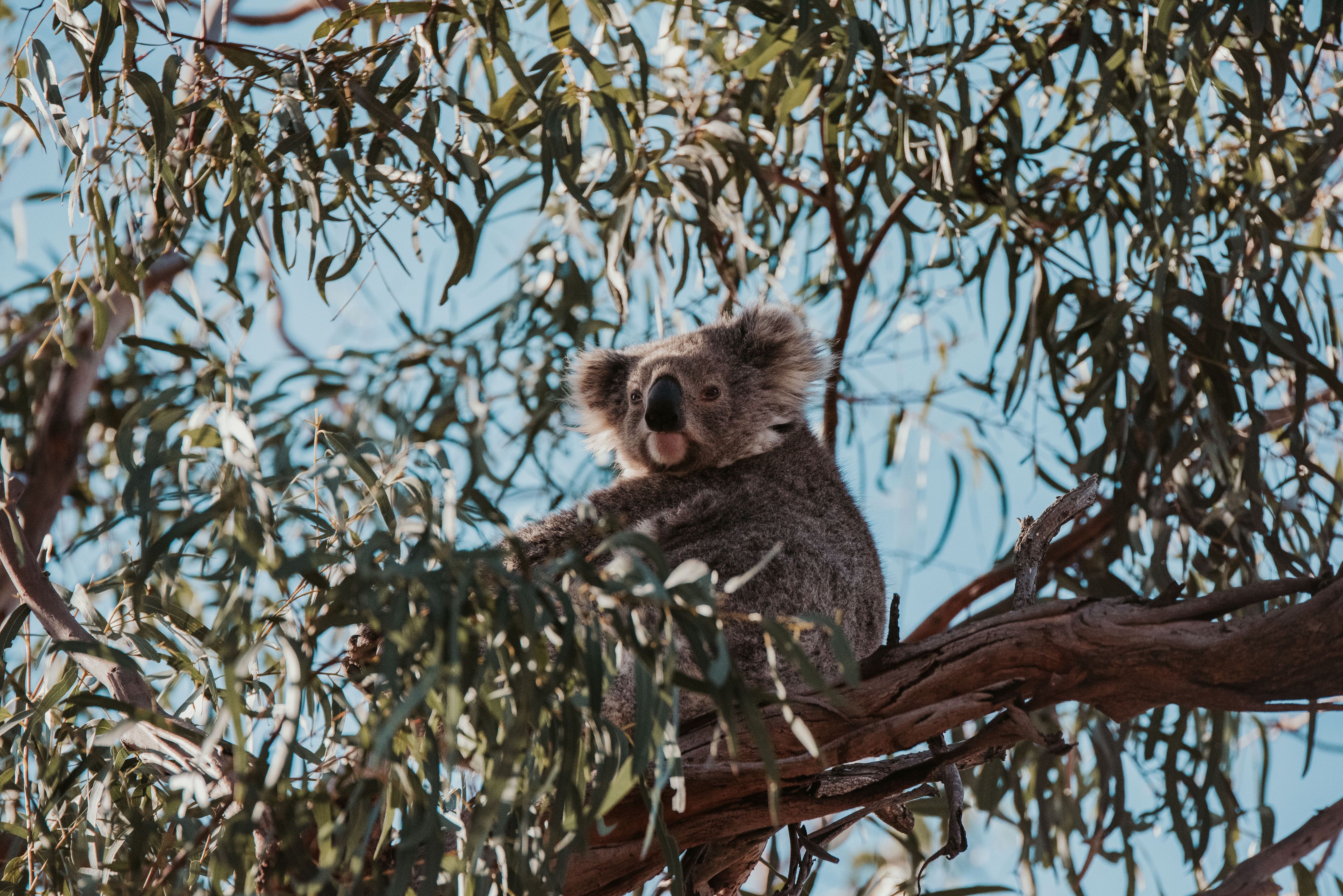 Photo by Mikaela Egan on Unsplash
Commenting on the programme launch, Cambridge Festival Manager, David Cain said: "We're incredibly excited to be revealing this year's Cambridge Festival programme. Since its launch in 2020, the Festival has tackled some of our biggest challenges and delved into many controversial subjects. Through a series of interdisciplinary events, the aim is to understand where we have come from and where we're headed; to provoke conversation and encourage everyone to see things in a new or different way.
"The Festival is often meaty and though-provoking, but it also has a lighter element with performance, comedy, and loads of fun things for kids and families to do.
"Have a look through the programme, I'm positive there will be something there to spark interest no matter what age you are."
---
The full programme launches and bookings open on Monday 13 February via the Festival website: www.festival.cam.ac.uk
---
Keep up to date with the Festival on social media: Instagram @Camunifestivals | Facebook: @CambridgeFestival | Twitter: @Cambridge_Fest
---
Sign up to our mailing list: https://www.festival.cam.ac.uk/sign-festival-updates
---
The Festival sponsors and partners are AstraZeneca and RAND Europe. The Festival media partners are BBC Radio Cambridgeshire and Cambridge Independent.